IDEO High School Makeathon
---
A collaboration between IDEO CoLab and the nonprofit Boston Private Industry Council to organize and host a Makeathon for high school students in Boston.
Organization
IDEO CoLab
Boston Private Industry Council (PIC)
Team
IDEO CoLab staff
PIC Employer Engagement team
Boston Public School teachers
Role
Design Specialist & Executive Team Manager
The tech and design industries are booming in Boston, but how plugged into this growth are local students and teachers?
OVERVIEW
During Summer 2018, the
Boston Private Industry Council (PIC) - an education and workforce development nonprofit - piloted a teacher externship program that introduced three high school teachers to the booming design and tech sector in Boston.
OUTCOME
As a culmination of the externship, the teachers partnered with the PIC and IDEO CoLab to organize a Makeathon for high school students. Thirty-two students from seven different Boston public high schools participated in the Makeathon with a guest appearance from the MA Secretary of Education.
Methods
workshop facilitation
user personas


As the Design Specialist at the PIC, I collaborated with the teachers and IDEO CoLab staff to create a one-day design challenge for 32 high school students.
During the Makeathon, I guided a team of 4 high school students through the design process using my facilitation skills.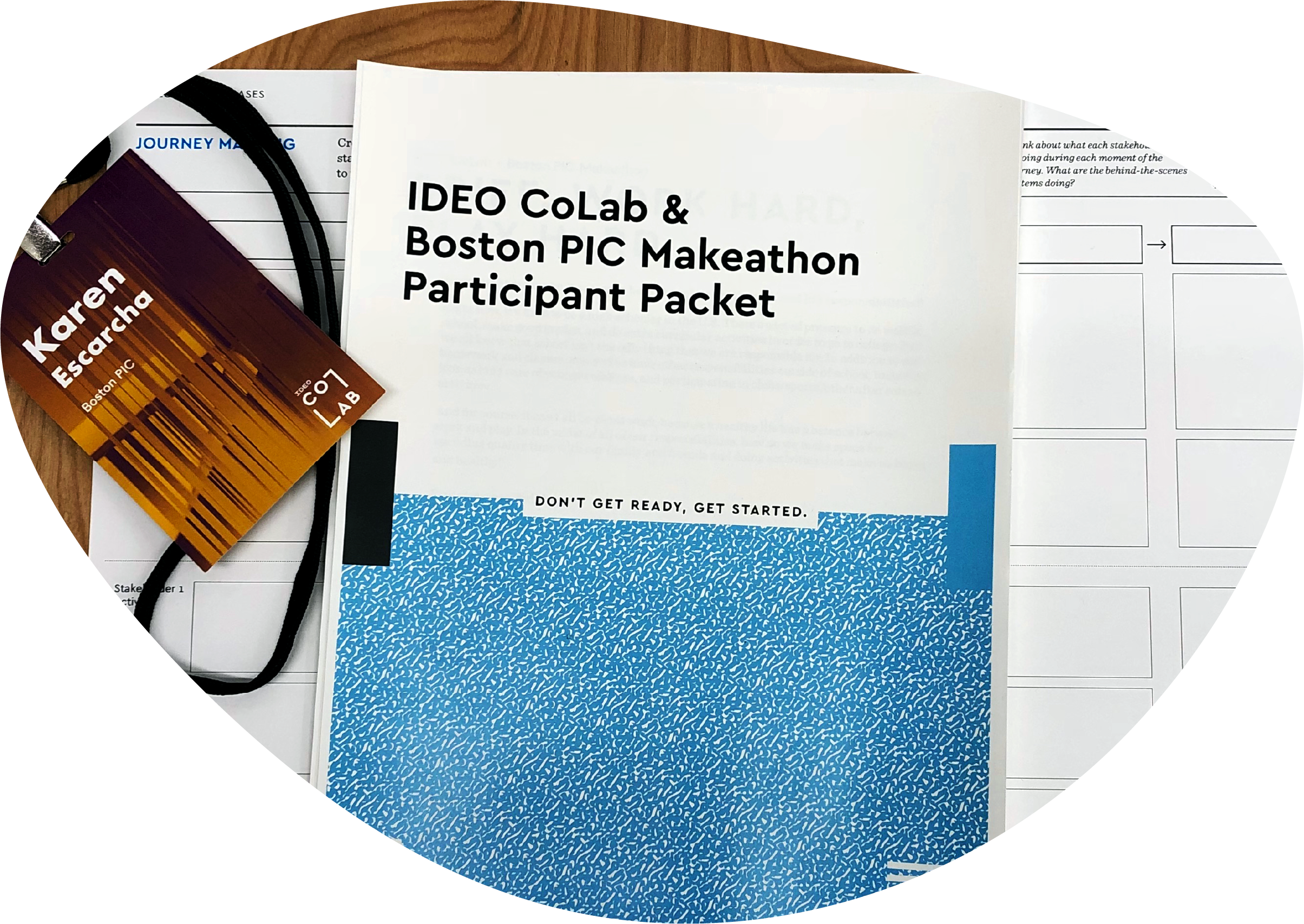 HMW help students balance school, work, and life?
As part of the teacher externship, the PIC organized a meeting with IDEO CoLab to discuss the makings of a Makeathon for high school students. I attended the meeting and participated in the brainstorming session with IDEO staff and the teachers to think through an engaging design challenge for the students.
After another follow-up call with IDEO CoLab and further coordination with the teachers, we settled on organizing a Makeathon that centered around the following question: How might we help students balance school, work, and life?

We decided to host the Makeathon during the week of October 22, seizing the opportunity to line up with the first annual statewide STEM week established by the Governor.