We designed mobile and in-vehicle screen displays to accomodate multimodal interactions.

By reaching out to Motional, we found out that the current car model includes 800x480px headrest-mounted screens. In addition to car screens, Motional Aero will have a mobile app.
Low-Fidelity Wireframes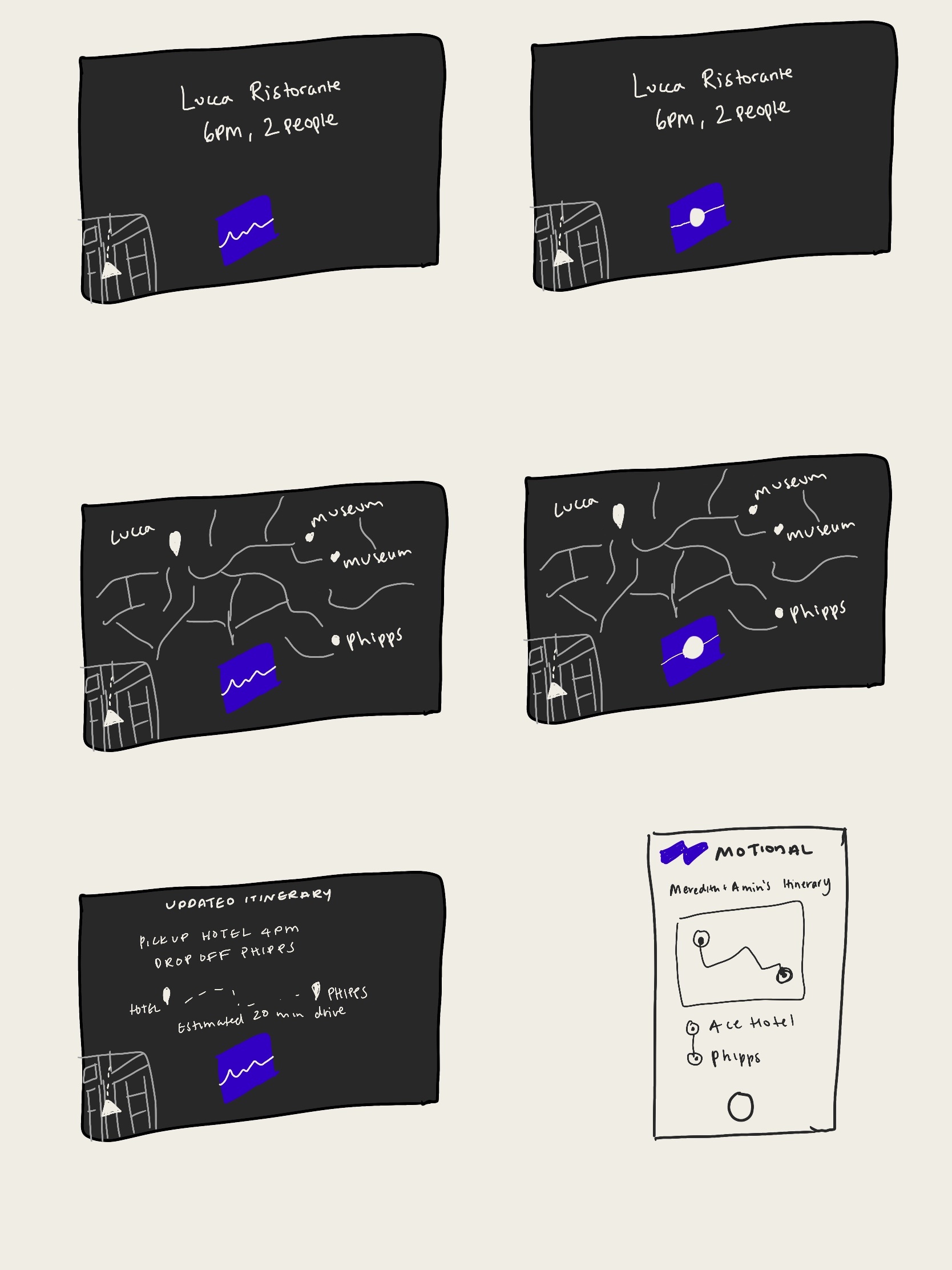 After receiving feedback on our wireframes, we pivoted our design to make better use of the screen real estate.
Specifically for the in-car screens, we realized that:
The perspective map is not helpful for passengers if it does not also provide additional information such as 3D buildings. Instead, we decided to incorporate a 2D map.

Aero's placement in the top is a bit awkward and sometimes takes up too much space. We moved Aero to the top right with it's own "panel" to ground it.

The top trip tracker is cluttered and the gradient does not match the "confident" personality of Aero. We decided to remove the top tracker altogether.