Traveling is a prime context for a novel conversational interface.

We considered the role of the virtual assistant in a self-driving car (what's the line between proactive and intrusive), the relationship of the passengers (are they friends or strangers), and external integrations (what can happen beyond the car). A travel scenario interested us because it allows for interactions that encourage adventure, curiousity, and engagement in surroundings - thus promoting conversation over screens.

Draft Storyboards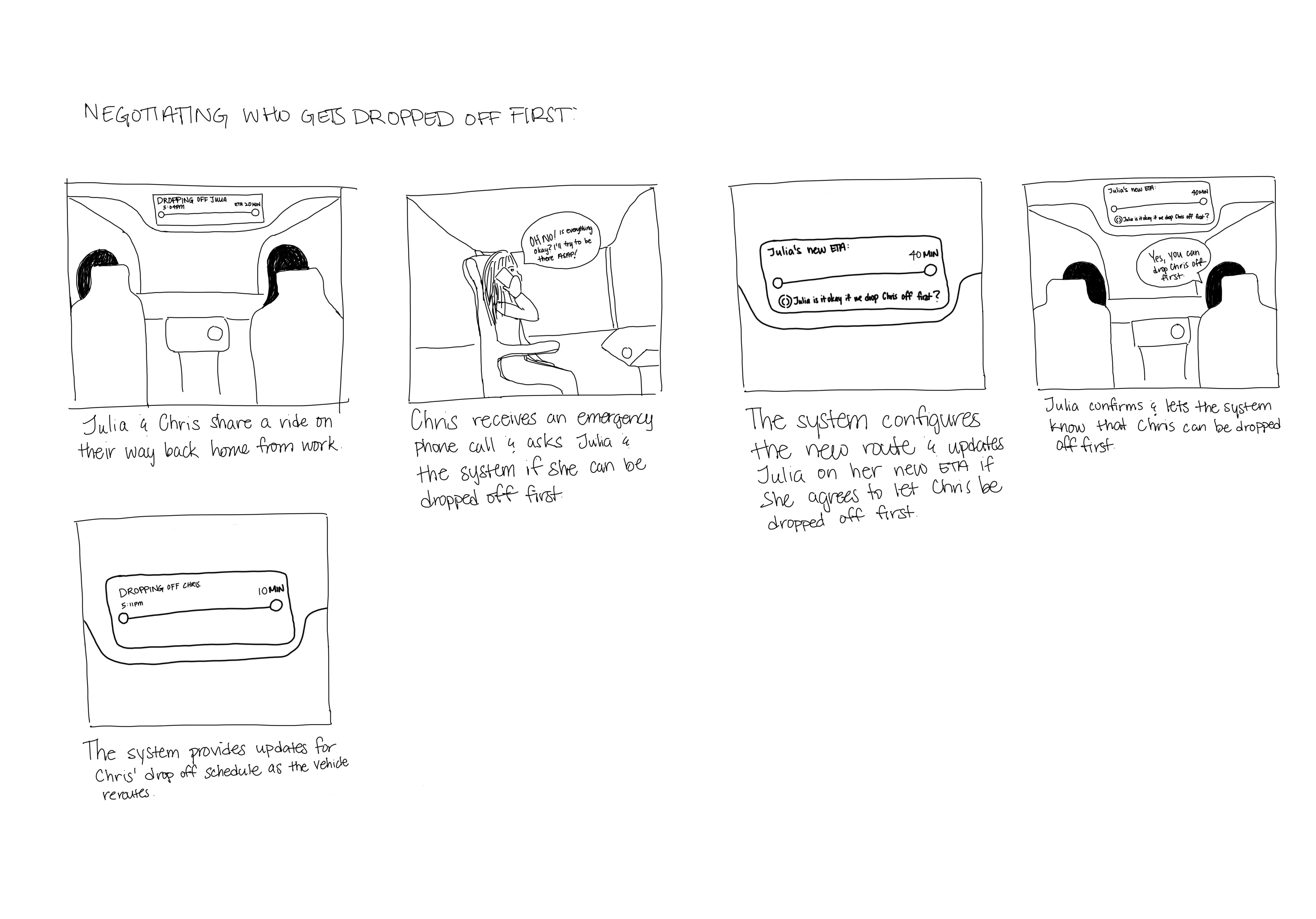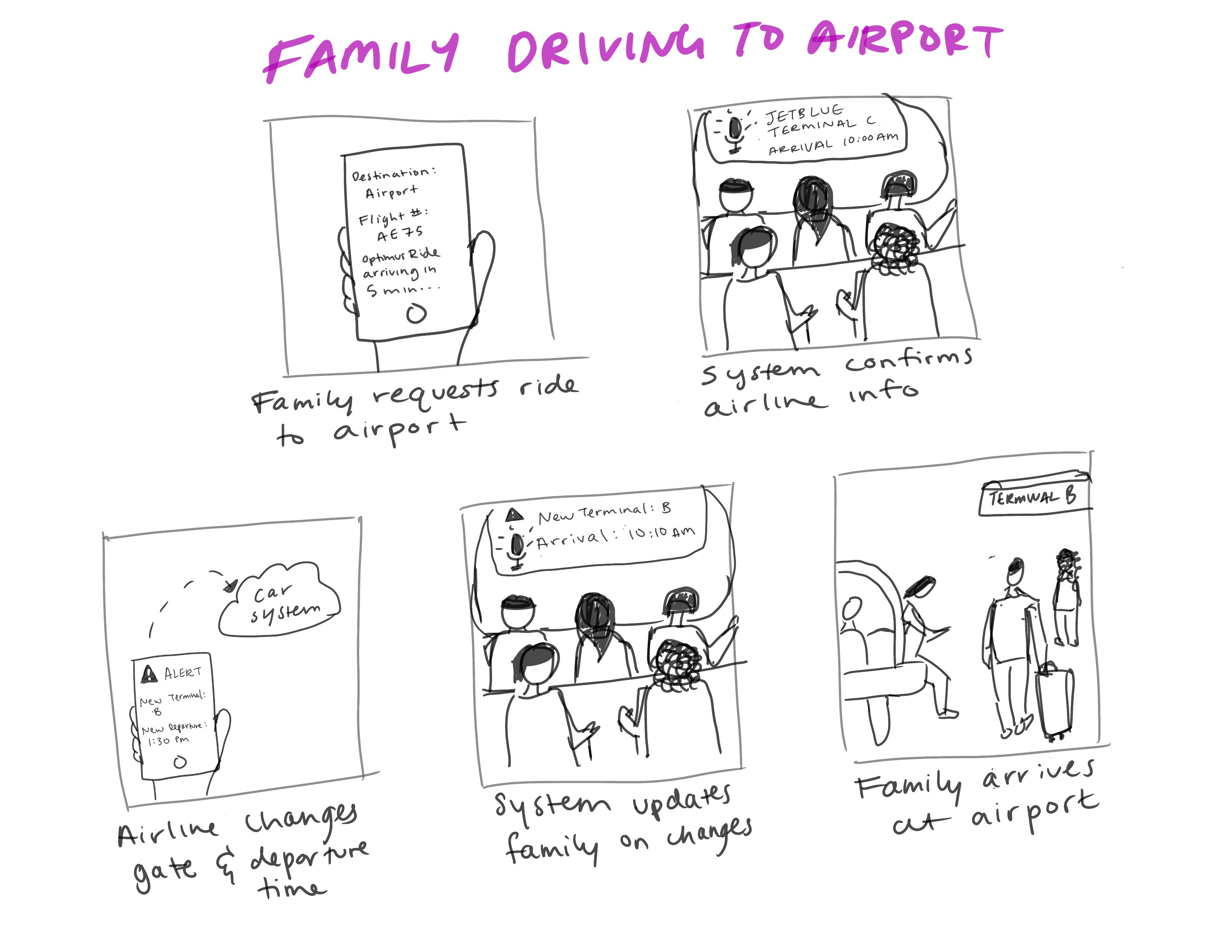 An early scenario we considered was of a couple travelling to a new city. During the first part of the journey, the virtual assistant acted as a travel companion and the second half included riding with a stranger who was a local.
Couple Travelling Together
Ridesharing with a Local
We pivoted by focusing on a rideshare service specifically aimed for travelers.

Through crit sessions, we were advised to focus even more on travel and less on the rideshare interactions that are already commonplace and therefore expected. This helped push us further by not only envisioning the future of mobility but also the future of the travel industry. We shifted our use-case scenario to focus on one traveler - Meredith - who is ridesharing with fellow traveler Lisa.
Final User Journey Map